two dreamers and a star
In our travels through Latin America, we were amazed by the beauty and variety of flowers. This is where it all began, taking the time to discover the extravagant and magical beauty of edible flowers which we infused into delicious essences.
In this search, we were introduced to the Begonia, a flower that symbolizes uniqueness and harmony. With over 1,000 species, it is native to tropical and subtropical regions but it is widespread in the world today. If you look closely to the gardens that surround you, they are all around.
The Begonias ravishing appearance and unique delicate flavor seduced us. This revelation had to be shared with the world so, what would be the best form and shape to enjoy it? The alluring essence was then matched with the purest of spirits, vodka. Our formula combines Begonias with a few other blooms, the bridesmaids, which enhance its distinctive features to reach a perfectly balanced blend. 
We present UNA, a revolutionary flower infused vodka created around the principle that only vodka can respect the essence of flowers and only flowers can respect the purity of vodka.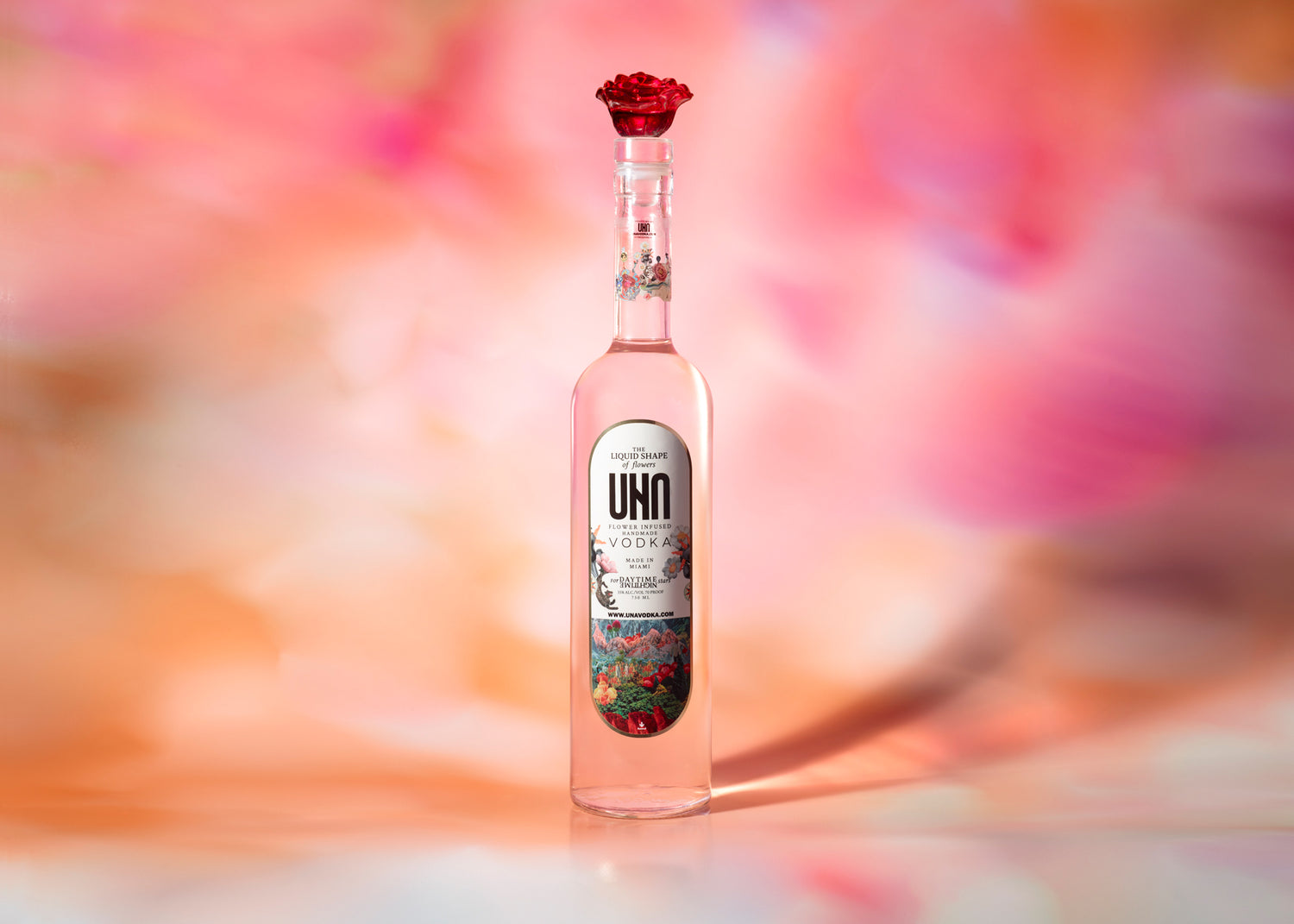 Why UNA?
Women-Owned
New & game-changing vodka
Signature flavor profile
Limited edition
In-house flower lab infusions
Artistic platform & promotion
35% alcohol & naturally gluten free
Singular and sophisticated
No matter the occasion 
Limitless cocktail possibilities 
We Believe in Your Talent
If you are reading this and have a creative and positively free spirit, we would love to see your artwork. Our label is your canvas.
"In my world, I let magic and color in.
Everything pretty that I don't see in every day reality."
- Fabia Rodi